SUNSHINE HEIGHTS CRICKET CLUB INC, VIC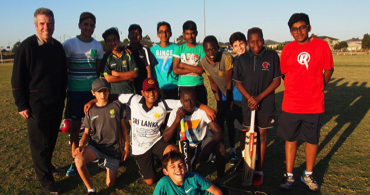 A $5,000 grant has allowed Sunshine Heights Cricket Club to transport less-privileged kids to their cricket games.
"The make-up and backgrounds of our junior players means that transportation is a big problem for them as many come from families without both parents, or parents without cars. Therefore being able to provide designated drivers to transport these children is a key part of ensuring they continue to participate and play sport for our club"- Paul Stockwell, President of Sunshine Heights Cricket Club said.
This service is viewed by the club as a key platform in participation growth in the local area and "allowed more than 40 junior players accessing our junior transport program, and numerous new players commencing playing cricket with our club" Paul said.