Australian Sports Foundation
The fundraising platform for sports clubs and athletes
Save time and effort fundraising by making it easier for your supporters to give.
The ONLY way to make tax-deductible donations to Australian sport.
COMMUNITY CLUBS RAISED $13,250 ON AVERAGE

ELITE ORGANISATIONS RAISED $257K ON AVERAGE

INDIVIDUAL FUNDRAISERS RAISED $3,750 ON AVERAGE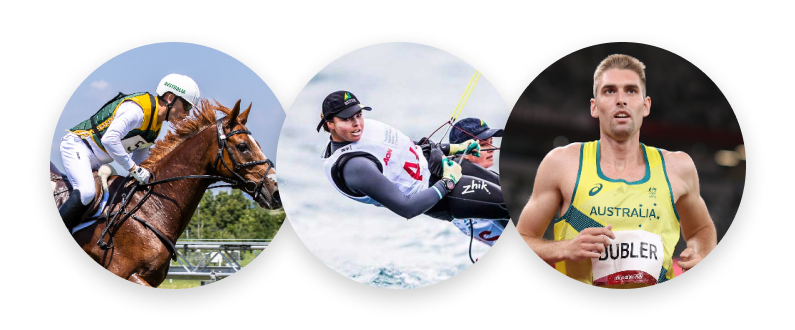 The ASF helps you achieve fundraising success with less time and effort.
---
What can I raise funds for?
Anything that contributes to the development of sport in Australia
As a Club or Organisation
For a community club, this could include:
Facilities (capital works, maintenance, and hire/lease)

Equipment (purchase and maintenance/repairs)

Coaching (payment of staff or contractors)

Travel (training camps, competition etc)

Hardship funds (paying rego fees and other costs for players experiencing financial hardship)

Medical costs, player welfare programs

General operational costs (i.e. to "keep the lights on")

'Future Fund' (i.e. to ensure the sustainability of the club into the future)
As an Individual
For an athlete, this could include:
Equipment and uniform (purchase and maintenance/repairs)

Coaching (payment of staff or contractors)

Travel (training camps, competition etc)

Medical costs, physio & conditioning
These lists are not exhaustive and the ASF doesn't tell you what you can and can't use funds raised for, rather, we focus on impact and outcomes and ensuring what you told your donors you were raising funds for, is what you actually did.
Start Fundraising
---
About the Australian Sports Foundation
The ASF is Australia's national non-profit sports fundraising organisation, and the only organisation in Australia to which donations for sport are tax-deductible.
The ASF focuses on supporting a thriving Australian sporting sector, where everyone has access to the health and social benefits of sport, regardless of their gender, background, location, ability or culture.
The ASF has been helping athletes, clubs and organisations fundraise for 37 years. Distributing nearly $700M through its online fundraising platform and community sport grant rounds in that time.
Australia has a reputation as a sporting nation, but the truth is that grassroots sport is severely underfunded. Our mission is to help Australian's clubs and athletes turn around this funding shortfall and break down the barriers to participation.
---
Fundraising Resources
We have helped secure nearly $700M for grassroots organisations, schools, professional clubs & individual athletes. Find out how you can fund your future sucess.